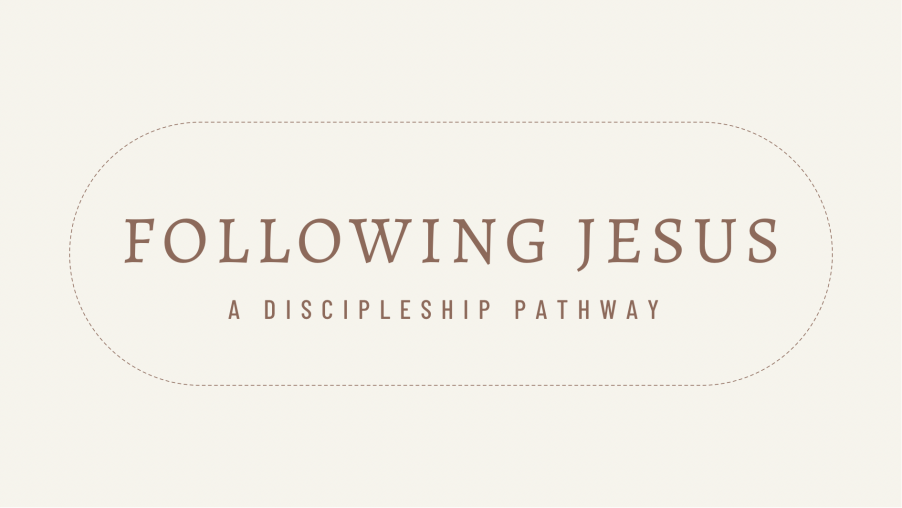 "Then Jesus told his disciples, "If anyone would come after me, let him deny himself and take up his cross and follow me." - Matthew 16:24
To be a disciple of Jesus isn't only to believe that He's the promised Messiah, it's also a call to follow Him. And it's not merely an invitation, but the validity of our faith depends on it:
"And whoever does not carry their cross and follow me cannot be my disciple." - Luke 14:27
Maybe you've been a Christian for some time now, and you just want to go deeper. Or maybe you've grown weary, apathetic, or stuck in the same old patterns. There's not much joy or life in the faith that you do have, and so following Jesus mostly looks like trying your best to show up to a Sunday church service, and sprinkling in some inconsistent Bible reading and distracted prayer. You try to break free from the things that have entangled you, but you haven't had much success. And you wonder, "is there more than this"?
How do we grow as disciples of Jesus? What does it actually look like to follow Him?
Following Jesus is a discipleship pathway that we hope will provide answers to these questions, as well as clear practical steps to help you change. We've put this pathway in place because discipleship to Jesus is a way of life, and one that requires practice. It's not something that we accomplish overnight. To follow Jesus means that we're committed to doing 3 things:
1) Being With Jesus
"Abide in me, and I in you. As the branch cannot bear fruit by itself, unless it abides in the vine, neither can you, unless you abide in me. I am the vine; you are the branches. Whoever abides in me and I in him, he it is that bears much fruit, for apart from me you can do nothing." - John 15:4-5
2) Becoming Like Jesus
"For those God foreknew he also predestined to be conformed to the image of his Son, that he might be the firstborn among many brothers and sisters." - Romans 8:29
3) Doing What Jesus Did
"Very truly I tell you, whoever believes in me will do the works I have been doing, and they will do even greater things than these, because I am going to the Father." - John 14:12
"This is how we know we are in him: Whoever claims to live in him must live as Jesus did." - 1 John 2:6
---
The Following Jesus discipleship pathway will explore a total of 12 practices that will lead us into a deeper and more vibrant relationship with Jesus.
Being With Jesus (starting May 12th)
- Silence & Solitude
- Bible-Reading
- Prayer
- Rest
Becoming Like Jesus (coming Fall 2022)
- Discovering Your Identity
- Dealing With Your Past
- Forgiving As We Have Been Forgiven
- Living In Community
Doing What Jesus Did (coming Winter 2023)
- Radically Ordinary Hospitality
- Preaching The Gospel
- Prophesying
- Doing Justice
---
This pathway is for anyone and everyone who has put their faith in Jesus, and who wants to grow in their knowledge and understanding of what it means to follow Him. This is an invitation for anyone desiring to take their faith more seriously.
For more information, or to register, just click the button below! For any questions, contact us at .